Music
40th International Grand Prix Maria Kallas – OPERA
03 December 2017- 10 December 2017
International Arts Centre ATHENAEUM in cooperation with Greek National Opera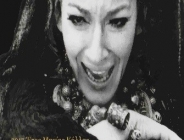 The aim of the international competition MARIA KALLAS is to discover talents and present them to the audience.
Maria Callas was the absolute worldwide interpreter and diva. As for the Athenaeum International Arts Centre, Maria Callas was the inspiration for the International annual competition ''Grand Prix Maria Callas Competition for Opera and Piano''.
This year, the 40th Grand Prix Maria Callas for Opera was realized from Sunday 3 to Sunday 10 December 2017 in collaboration with the Greek National Opera.
47 participants have been selected for the competition – amongst them 13 Greeks - from the US, England, France, Belgium, Poland, Serbia, Russia, Ukraine, Armenia, Mongolia, China, South Korea.
The Athenaeum International Arts Centre, together with the National Opera, invited the audience at the Stavros Niarchos Foundation Culture Centre to attend the three circles of the said competition. The entrance was free of charge.
The Symphony Orchestra of the Greek National Opera accompanied the young artists who claimed the "Grand Prize". The orchestra was conducted by Loukas Karytinos. The prize was awarded by the International Jury Committee.
For the needs of the contest The Artbassador provided ATHENAEUM with the music material of the work ''CHI'IL BEL SOGNO'' LA CANZONE DI DORETTA from LA RONDINE by Giacomo Puccini, on behalf of the Publishing House UNIVERSAL EDITION AG, as well as with the music materials of the works ARIADNE AUF NAXOS : SEIN WIR WIEDER GUT by Richard Strauss and THE RAKE'S PROGRESS : NO WORD FROM TOM by Igor Stravinsky, on behalf of the Publishing House BOOSEY & HAWKES.