Music
TRIBUTE TO MARIA CALLAS
09 February 2023
TΗΕ ATHENS MUNICIPALITY SYMPHONY ORCHESTRA AT THE ATHENS OLYMPIA MUSIC THEATER "MARIA CALLAS"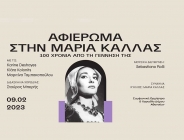 On the occasion of the 100th birth anniversary of Maria Callas, the Athens Municipality Symphony Orchestra & Choir present a tribute concert to the great Greek soprano, one of the most influential musical icons of the 20th century!
Under the music direction of the Italian conductor Sebastiano Rolli, the Orchestra, accompanied by the distinguished lyric singers, Karine Deshayes, Klára Kolonits and Maritina Tambakopoulou, will present Arias and excerpts from works by Verdi, Gluck, Cherubini, Mascagni, Mozart, Bellini, Beethoven, Donizetti, Puccini, and Rossini.
PRODUCTION: Athens' Culture-Sports and Youth Organization, OPANDA
THE ARTBASSADOR provided the Orchestra with the music material of the works, on behalf of the Publishing Houses BOOSEY & HAWKES UK and ALKOR EDITION.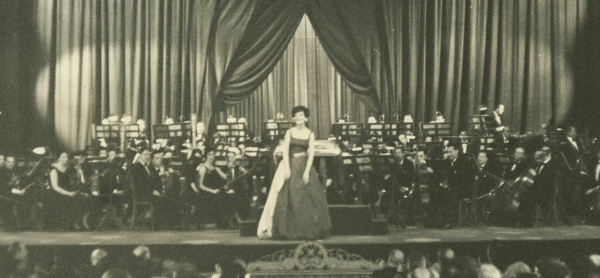 Photo from the album of Maria Callas, (1947-1959), Verona. Collection of the Municipality of Athens.