Music
THE SYMPHONY OF SORROWFUL SONGS by Henryk Gorecki
18 April 2022
EASTER CONCERT OF THE GREEK RADIO SYMPHONY ORCHESTRA AT THE SNFCC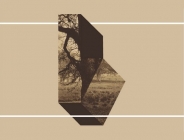 The Greek Radio National Symphony Orchestra, conducted by the internationally renowned Greek award-winning conductor George Petrou, presents a marvelous Easter Concert, performing Polish composer Henryk Górecki's Symphony No. 3, with the acclaimed soprano Myrtò Papatanasiu.
Henryk Górecki's moving work, also known as the Symphony of Sorrowful Songs, is one of the most iconic pieces of the late 20th century. A poignant lament for orchestra and soprano in three acts, which will offer audiences a unique Easter experience, through its harmonic lyrical composition.
THE ARTBASSADOR provided the Orchestra with the music material of the work, on behalf of the Publishing House WISE MUSIC GROUP.