Theatre
European Heritage Days 2015: The Library of SACD
19 September 2015- 21 September 2015
SACD displayed the most representative archives of its Library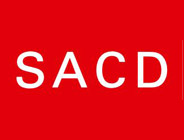 In the frame of European Heritage Days that took place on September, 19-21, SACD displayed the most representative archives of its Library until 9th October 2015. The visitors had the opportunity to read handwritten manuscripts by renowned French authors, such as Eugène Labiche, Edouard Martin and Pierre Augustin Caron de Beaumarchais, scenario scripts for TV and cinema, as well as newspaper & magazines articles and reviews. SACD's Library contains more than 200.000 documents from Spectacle Arts since 18th century.
The European Heritage Days (EHD) are a joint action of the Council of Europe and the European Commission involving all 50 signatory states of the European Cultural Convention under the motto, Europe: a common heritage. The annual programme offers opportunities to visit buildings, monuments and sites, museums and collections, many of which are not normally accessible to the public. It aims to widen access and foster care for all aspects of heritage - although in many countries there is a focus on architectural and environmental heritage.
The event began in France in 1984, with La Journée Portes Ouvertes, sponsored by the Ministry of Culture. In 1985, in Granada, at the 2nd European Conference of Ministers responsible for Architectural Heritage, the French Minister of Culture proposed that the project be internationalised under the Council of Europe.