Music
THE ATHENS STATE ORCHESTRA HONORS THE GREEK SHIP OWNERS ANNIVERSARY
09 November 2016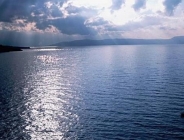 On November 9, in the frame of the 100th anniversary of the Union of the Greek Ship owners which was celebrated at the Athens Concert Hall at the Christos Lambrakis venue, the Athens State Orchestra, presented some of the most popular works by Greek composers.
The Orchestra conducted by Stefanos Tsialis executed among others, the famous ZORBAS DANCE by Mikis Theodorakis.
ΤΗΕ ΑRTBASSADOR provided the Orchestra with the music material of the work on behalf of the publisher SCHOTT MUSIC.