Dance
HUMAN NATURE / DANCE TRIPTYCH
Greek National Opera Ballet at GNO Alternative Stage, 12,17,18,19,22,23,24 March 2023!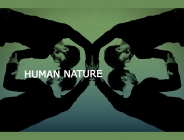 After the successful presentation of the triptych "Human Behaviour" on the GNO Alternative Stage and the Danza ai Chiostri summer festival in Reggio Emilia, Italy, the Greek National Opera Ballet returns to the Alternative Stage with "Ηuman Nature", a new modern dance triptych which highlights the contemporary dance forms.
In the GNO's new production, internationally distinguished choreographers will present their new works: "Eclipse", by the Greek choreographer Harris Gkekas and "The Hill" by the famous Albanian dancer and choreographer Gentian Doda, a member of SGAE which is exclusively represented in Greece by The Artbassador.
The triptych comes complete with Konstantinos Rigos' choreography "Lieder ohne Worte" to music by Dimitri Terzakis, the use of which was licensed by The Artbassador, on behalf of the Publishing House Edition Gravis Verlag GmbH.