Music
THE FIREBIRD by Igor Stravinsky
09 May 2018- 10 May 2018
THESSALONIKI CONCERT HALL – THESSALONIKI STATE SYMPHONY ORCHESTRA - SKG BRIDGES FESTIVAL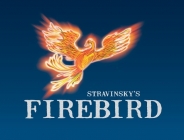 ''The Firebird'' by Igor Stravinsky, an emblematic work of art of the 20th century, based on the Russian fairytale, was presented in the new festival SKG BRIDGES UPRISING ART & CULTURE, at the Thessaloniki Concert Hall with the Thessaloniki State Symphony Orchestra.
The Director and Choreographer Ester Ambrosino, managed to communicate the feeling of music to the audience, with twenty-two dancers of all ages and dancing styles, in two excellent performances which took place on the 9th and 10th May. The Thessaloniki Symphony Orchestra, under the music direction of the maestro Vladimiros Simeonidis, drove us to the magical world of the Known Russian fairytale, by bringing together music, dance and pictures.
The Artbassador provided the Organization of the Thessaloniki Concert Hall, with the license for the public performance of the work on behalf of the Publishing House SCHOTT Music GmbH / Germany.