Theatre
NOISES OFF by Michael Frayn
Τhe smash hit play returns for a second run at Theatre Pallas, since 5 October!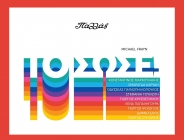 "Noises off'', the hilarious farce by the multi award-winning English playwright Michael Frayn, thrilled Athenian audiences and critics during the 2021-2022 theatrical season! Now the successful performances continue for a second run at Theatre Pallas, since 5 October!
Widely considered as one of the greatest British comedies ever written, this ingenious backstage farce is the absolute tribute to the unpredictability of the theatre.A timeless classic in a spectacularly funny performance! Read more..
Translation : Konstantinos Markoulakis
Direction : Konstantinos Markoulakis
Production : Theatrikes Skines
Starring : Konstantinos Markoulakis, Smaragda Karydi, Odysseas Papaspiliopoulos, Stefania Goulioti, Giorgos Chrisostomou, Lena Papaligoura, Giorgos Psychogios, Dafni David, Giorgos Zigouris
THE ARTBASSADOR has licensed the Greek production, on behalf of the Agency UNITED AGENTS LLP, which represents Michael Frayn's rights in this play.