Music
MAKROPULOS AFFAIR by Leos Janacek
20 May 2018- 25 May 2018
Greek National Opera - Stavros Niarchos Foundation Cultural Center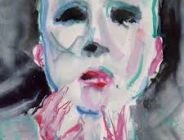 With the masterpiece of Leos Janacek, the Greek National Opera begins the presentation of a circle of works of one of the most famous Opera composers of the 20th century, Leos Janacek.
The Greek National Opera will present for the first time in its history, the lyric masterpiece 'Makropulos Affair', under the direction of the outstanding Giannis Houvardas and the distinguished soprano Elena Kelesidi as 'Emilia Marty'.
Emilia Marty was in fact, Elina Makropoulou, the daughter of the Cretan alchemist Ieronymos Makropoulos, who lived in the 16th century and produced the elixir of eternal youth and experimented on his own daughter with it.
Elina, passing through the centuries, realized the cynicism and the utopia of eternal youth and having changed her name to Emilia Marty, decided to let death take her!
This Opera was inspired by the traditional Slavic music. A distinctive musical language was developed which blends contrasting themes and reflects human emotions.
For the needs of the performances, The Artbassador provided the Orchestra of GNO with the music material of the work MAKROPULOS AFFAIR in music composition of Leos Janacek, on behalf of the Publishing House UNIVERSAL EDITION AG.