Theatre
"End of the rainbow" by Peter Quilter
Peter Quilter's biggest international hit, with over two thousand performances worldwide and a million tickets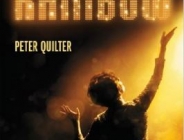 The "End of the Rainbow" is Peter Quilter's biggest international hit, with over two thousand performances worldwide and a million tickets.
The play follows Judy Garland in her comeback tour in 1968, trying to maintain her star profile, while she straggles with her addictions in drugs and alcohol. Most of the scenes take place in a hotel in London, where she stays with her new fiancé at her side. In addition to her numerous weaknesses, her strained relationships with men also puzzle her effort to prepare a decent performance, worthy of her past reputation.
With this moving play, Peter Quilter gives a powerful insight into the inner conflict that inspired and consumed one of the most beloved and popular American performers. This musical drama features Garland's most memorable songs including "The Man That Got Away," "Come Rain Or Come Shine," "The Trolley Song" and, of course, "Somewhere Over The Rainbow."
"End of the Rainbow" triumphed in London's West End and on Broadway receiving 3 Tony nominations and 4 Olivier nominations, including Best Play.
THE ARTBASSADOR proudly represents "END OF THE RAINBOW" as well as all Peter Quilter's plays for a stage production in Greece and Cyprus.