Theatre
Pippi Longstocking
«Pippi Longstocking», the adorable Astrid Lindgren's freckled, red-haired heroine, is undoubtedly one of the most famous figures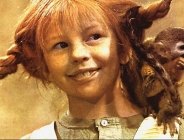 «Pippi Longstocking», the adorable Astrid Lindgren's freckled, red-haired heroine, is undoubtedly one of the most famous figures in children's literature.
Pippi lives all alone at Villa Villekula, a large fantastic house. Along with her horse and her small monkey called Mr. Nilsson, she can do whatever she wants. She never bothers with childish common problems though. With her neighbor friends Annika and Tommy, Pippi follows her unique perspective of life, which can never be boring. Even though she's constantly involved with some kind of troubles, she manages to go through with her imagination, fearlessness and impudence. Thus, threats from teachers, policemen or even thieves become just another game in Pippi's life.
Astrid Lindgren herself adapted for the stage the story of Pippi Longstocking and her version can be performed with the music of the famous Swedish jazz musician and composer Georg Riedel. This particular version has been chosen by numerous producers around Europe and currently it is performed with great success in Portugal.
THE ARTBASSADOR proudly represents "Pipi Longstocking" on behalf of NORDISKA International Performing Rights Agency, for a stage production in Greece and Cyprus.