CELEBRATING 125 YEARS OF THORTON WILDER
A year of tributes to Thornton Wilder announced for 2022, the 125th anniversary of his birth!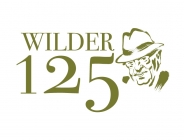 Born in Madison, Wisconsin, and educated at Oberlin, Yale and Princeton, Thornton Wilder (1897-1975) was an accomplished novelist and playwright whose works, explore the connection between the commonplace and the cosmic dimensions of human experience. He is the only writer to win Pulitzer Prizes for both fiction and drama - for his novel The Bridge of San Luis Rey, and two plays, Our Town and The Skin of Our Teeth.
The 125th anniversary of Thornton Wilder's birth (April 17, 1897) will be celebrated throughout 2022 with nearly 150 productions of his plays worldwide – including OUR TOWN, a new production of THE SKIN OF OUR TEETH on Broadway and a first-ever staging of his unfinished play THE EMPORIUM completed by Kirk Lynn at the Alley Theater in Houston – along with new editions of several plays and the completion of the Thornton Wilder Library editions of all of Wilder's novels and major plays.
Almost 50 years after his death in 1975, Wilder remains one of the most widely-produced playwrights in the world and as Tappan Wilder, the late author's nephew, says: With the celebration of the 125th anniversary of his birth, we're putting him back together. It's a moment to celebrate the depth and breadth of his work, as well as his legacy--his influence on the writers of today.