Music
Lou Harrison's Rapunzel would be a magnificent choice to honor one of the great composers of the 20th century
"Rapounzel": a chamber "opera in six acts"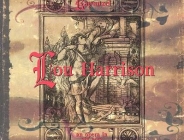 Approaching 2017, Lou Harrison's centennial, his opera Rapunzel would be a selection project to honor one of the great composers of the 20th century.
Born in Portland, Oregon in 1917, Lou Harrison's musical style was mainly shaped by the San Francisco of 1930, where he studied composition with Henry Cowell as well as with Arnold Schoenberg. Along with John Cage, Harrison formed ensembles that presented pioneer concerts to the audients. Harrison's melodic world music legacy is distinguished for the use of unconventional material as new instruments and the alternate tunings. Having world music influences he achieved to give broader notion of what music could be.
RAPUNZEL is one of the two operas Harrison ever created. It is a chamber "opera in six acts", which wittily expresses Harrison's interest in both non harmonic and twelve tone technics.
As Harrison said RAPUNZEL was a "self-analysis", in which he expresses the various feelings and insights he explored, during the psychotherapy he followed, after a nervous breakdown he suffered. The Opera is based on the classic fairy tale of William Morris (1834 – 1893).
In 1954 the "Air from Rapunzel" (her prayer from scene 3) won a Twentieth Century Masterpiece Award for the best composition for voice and chamber orchestra at the International Conference of Contemporary Music in Rome.
Rights for the stage performances and music material of the above, as well as of all operas included in the PEERMUSIC CLASSICAL catalog, are available by THE ARTBASSADOR for Greece and Cyprus.