Theatre
BERLIN ALEXANDERPLATZ by Alfred Döblin
At Theatro Odou Kykladon-Lefteris Voyatzis, since 24 November!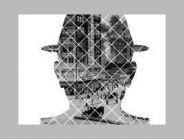 Having just been released from prison, Frantz Biberkopf returns back to the streets of 1928's Berlin. Without job and prospects, but determined to stay away from crime he struggles to lead a respectable new life, against all odds and moreover against his own tragic fate..
The play is based on the masterpiece novel "Berlin Alexanderplatz", by Alfred Döblin, which was published in 1929, causing a stir. Being the inspiration for Rainer Werner Fassbinder's epic 1980 film adaptation and named one of the "Top 100 Books of All Time" (The Guardian), "Berlin Alexanderplatz" is widely considered one of the most important works of the Weimar Republic and the most prominent modernist novel in German literature.
Direction: S.Livathinos
Translation: E.Andrianou-S.Livathinos
Production: LYKOFOS-POLYPLANITY PRODUCTIONS
THE ARTBASSADOR has licensed the Greek production, on behalf of Alfred Döblin's right owners, c/o GUSTAV KIEPENHEUER GMBH.