Theatre
NOISES OFF by Michael Frayn
At Pallas Theatre, since 18 March!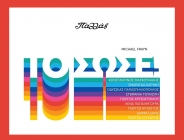 Welcome backstage! Where dark instincts emerge from the shadows, while a manic group of itinerant actors struggle through disastrous rehearsals to perform their newest show, against all odds…
''Noises off'', the hilarious farce by the multi award-winning English playwright Michael Frayn, premiered at the Lyric Theatre, London in 1982, becoming an immediate hit. Shortly after, it was transferred to West End, where it ran for 5 years, winning the 1982 Olivier Award, Best Play and Evening Standard Award for Best Comedy.
Enjoying numerous successful productions since its debut, this timeless classic is widely considered as one of the greatest British comedies ever written. An ingenious backstage farce, a tribute to the unpredictability of the theatre in a spectacularly funny performance!
Translation : Konstantinos Markoulakis
Direction : Konstantinos Markoulakis
Production : Theatrikes Skines
Starring : Konstantinos Markoulakis, Smaragda Karydi, Odysseas Papaspiliopoulos, Stefania Goulioti, Giorgos Chrisostomou, Lena Papaligoura
THE ARTBASSADOR has licensed theGreek production, on behalf of the Agency UNITED AGENTS LLP, which represents Michael Frayn's rights in this play.