Theatre
Billy Elliot: Born to dance for a lifetime
16 October 2015- 16 October 2015
Premiered on 16/10 2015 at Pallas Theatre, Athens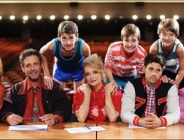 Billy Elliot the Musical of the writer and lyricist Lee Hall and the musical legend Elton John premiered on 16/10 2015 at Pallas Theatre, Athens. The Greek production of the international (England, USA) hit stage adaption of Universal Picture's famous film, includes three different casts for Billy Elliot's character with three very talented young boys.
The musical that received ten Tony Awards including Best Musical, was named by Time Magazine as the "Best Musical of the Decade!".
The Musical narrates the touching life of an 11 year old coal miner's son in Northern England in 1980, forever changed one day, when the boy stumbles upon a ballet class during his weekly boxing lesson. Before long, he finds himself in dance, demonstrating the kind of raw talent seldom seen by the class' exacting instructor.
It's a topical musical that presents many similarities between Thatcher's England of 1980 and Greece of 2015: depression, unemployment, fearing uncertainty of the future, and yet at the same time, an optimistic way of life that respects human dignity, diversity and freedom of artistic expression.
The Artbassador provided Athens Theatres with the licence for the public performance of the musical, as well as the relevant music material, on behalf of Music Theatre International (MTI) and Universal City Studios.
Production Credits:
Translation: Antonis Galaios, Direction: Dimitris Lignadis, Music: Elton John, Original Choreographer: Peter Darling, Choreography: Dimitris Papazoglou, Set Designer - Costumes: Eva Nathena, Orchestration - Music Direction: Giannis Christodoulopoulos, Voice Coaching: Lia Vissi, Lyrics Arrangement: Gerasimos Evaggelatos, Assistant Director: Vicky Volioti, Ballet Teacher for the characters of Billy Elliot & Michael: Elena Gerodimou, Tap Dancing Teacher: George Sagias.
Featuring: Emilios Chilakis, Athina Maximou, Apostolis Totsikas, Niki Pallikaraki, George Psychogios and Titika Stassinopoulou. On the role of Billy Elliot: Petros Zabakas, Andreas Kartsatos, Sotiris Pierrakos.