Theatre
MUSICAL - THEATRICAL REPETITIONS 2017
Successful musical - theatrical performances of the previous season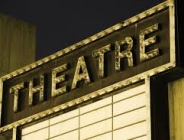 After a remarkably rich artistic summer, THE ARTBASSADOR gladly presents some of the most successful musical - theatrical performances of the previous season, which are expected to impress – once again - the audience and the critics.
The most popular musical MAMMA MIA! with ABBA's long-loved songs, is carrying us into the carelessness of 70s' by offering to the audience a spectacular show. Date of premiere 26th October, for a second year at the Akropol Theatre, with a 45-member actors group and a live orchestra.
Stephen Sondheim's famous prize-winning music thriller SWEENEY TODD, in a delightful production with 26 popular actors and lyric singers, as well as a 35-member symphonic ensemble of ARMONIA ATENEA, impressed the Greek audience this summer, in two unique performances at the Herodus Atticus Theatre. Three more performances were also presented at the Athens Concert Hall on 27 and 29 October and on 2 November.
One of the 20th century writing masterpieces, Arthur Miller's ALL MY SONS, after the sold-out success of the first year, back again since October for a second run at the Emporikon Theatre, starring Dimitris Catalifos.
Thomas Vinterberg's prize-winning psychological thriller FESTEN directed by Yiannis Paraskevopoulos, returned dynamically at the Foyer of the Society for Macedonian Studies on the 8th October, after its sold-out performances in Athens, during Athens and Epidaurus Festival 2017.
After the successful summer tour in Greece, the French farce on fidelity, THE LIE by Florian Zeller returned from the 11th of October at Mikro Pallas, with Thodoris Atheridis, Smaragda Karydis, Myrto Alikakis and Konstantinos Kappa.
CALIGULA of the Nobel Prize-winning writer Albert Camus, after the first successful run in Piraeus, Thessaloniki and Cyprus, was presented for a few more performances from 18 to 29 October, at the Municipal Theatre of Piraeus, starring Yannis Stankoglou.
THE CURING ROOM by David Ian Lee, a remarkable performance, under the direction of Dimitris Karatzias and music by Manos Antoniades, is coming up again for a second year, since November 11 at the Vault Theatre Plus.
After the enormous success of the summer performances in Epidaurus, Euripides' MEDEE including excerpts of MEDEE JESABEL by Jean Anouilh, directed by Dimitris Karantzas and adapted by Theodora Kapralou and Dimitris Karantzas, was presented for 9 more performances until October 31st at Poreia Theatre.
EVERY BRILLIANT THING by Duncan MacMillan which had its national premiere at the Theatro tou Neou Kosmou in March 2017 and the summer tour in Heraklion, Rethymnon, Santorini, Chania and Cyprus, will continue on a new tour in all over Greece and Cyprus.